Premium Rug Cleaning Services in Grand Prairie, TX
Rugs are beautiful additions that complement most of the elements of your interior space. However, they are positioned in areas that attract lots of traffic, and you can't overlook the need for frequent and high-quality rug cleaning. That's why you need a professional rug cleaning service to keep them clean, good-looking, and fresh.
Like carpets, rugs trap dirt, pollutants, stains, pollens and various debris. When these contaminants are not contained on time, they end up destroying the rug, and worse, posing health risks to you, your kids, and pets. A detailed rug cleaning in Grand Prairie, TX, is all that you need.
Ready for rug cleaning near me? At Tulip Carpet Cleaning Grand Prairie, we ensure every home or office in Grand Prairie, TX, enjoys the comfort, brightness, safety, and warmth that comes with a clean and stylish rug.
Professional Rug Cleaning Services for All Your Needs
Trusting your rugs with a professional whenever you start noticing dirt is the best thing you can do. With thorough procedural cleaning and dedication to work, you'll be happy to have a spotless rug. Here's what you'll love about our expert Oriental and area rug cleaning service:
Effective and natural rug cleaning
Using eco-friendly cleaning products, we'll effortlessly clean the rug regardless of the nature of stain or dirt. We understand that some cleaning products decrease the life and durability of rugs and expose users to toxins. That's why we focus on safe, non-sticky, and environmentally friendly products.
Protective rug cleaning
You don't have to worry about your rug tearing or fading. Tulip Carpet Cleaning Grand Prairie's exceptional cleaning and drying approach offer maximum value and protection from fiber stretching and color migration. Even with the toughest stains, the rugs come out looking refreshed and beautiful. Again, we don't mix up our client rugs when cleaning.
Advanced rug cleaning
Rug cleaning, drying, and repair equipment used determines the quality of work output. Does your rug require some special attention to restore it to its original beauty? We will deep clean with up-to-date technologies to guarantee a new look.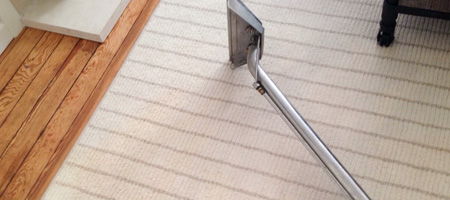 Comprehensive rug cleaning
Our technicians will clean any type of rug that you own irrespective of the origin, style, and construction material. Most rug materials need the best rug cleaner for professional attention, and only an expert like us can achieve that.
Here are the types of rugs fabric we clean:
Synthetic materials like polyester, olefin, and polypropylene
Natural materials like sisal, silk, cotton, and wool
Hybrid fiber materials like bamboo silk, rayon, and viscose
And all types of rugs, including:
Area rugs
Oriental rugs
Fringing rugs
And more
Best Way to Clean a Rug: Our Rug Cleaning Process
Are you wondering how to clean an area rug? Rug Cleaning Grand Prairie, TX, might look like a simple DIY task. But the reality is you need trained professionals with a state-of-the-art rug cleaning facilities and experience to execute a custom cleaning strategy that keeps your special Oriental and area rugs in prime and healthy condition.
Here's Tulip Carpet Cleaning Grand Prairie rug cleaning process:
Inspection. It helps evaluate the rug and come up with the best cleaning approach.
Dirt removal. It is done on both sides using dusting machines or a HEPA Vacuum.
Submersion color test. To know if the rug bleeds and deduce a cleaning plan based on the stability of the rug dyes.
Hand rug washing. We do it repeatedly using the best tools and cleaning products to satisfaction.
Rinsing and water removal. With a centrifuge to get rid of the cleaning solution and excess water.
Drying the rug. Technicians dry both sides in a temperature-controlled area for a soft and clean feel.
Grooming and quality control. We perfect the threads and fibers and ensure the work meets our quality standards.
Pickup or delivery.
Contact Grand Prairie's Most Trusted Rug Cleaners Today
Do you live in Grand Prairie, TX, and you're searching for insured, certified, and bonded services on area rug cleaning, Oriental rug cleaning, and more? Tulip Carpet Cleaning Grand Prairie is here at your service.
We're happy to help you save time and money, extend your rug's lifetime, and boost your indoor air quality. Do not hesitate to call us today at 469-416-4508 for free on-site cost estimates and inquiries.